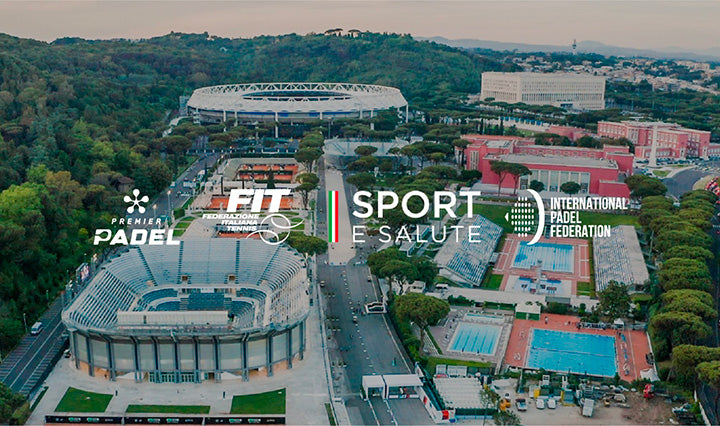 Rome has entered the circuit of major tournaments: the Italy Premier Padel Major takes place from 23 to 29 May at the Foro Italico , one of the four Majors of the new great world circuit.
The event was organized by the International Padel Federation (FIP) and Qatar Sports Investment (QSI) with the support of the Professional Padel Association (PPA).
The Italy Premier Padel is the second stage of this new circuit: first it was in March in Doha, then in July we go to Paris, while the last stage will be hosted by Mexico in the coming winter.
Luigi Carraro, President of the International Padel Federation said: "This is an incredibly exciting and very special moment for padel in Italy. Our sport has grown tremendously over the past five years and it gives me great pleasure to have been able to bring a Premier Padel Major to Italy. I can say with certainty that the fans of Rome, and the millions of spectators around the world, will be able to attend the top-level show of Premier Padel at the Foro Italico in a month's time".
In Rome it will be played in the Grand Stand Arena and on 5 other fields. All the best pairs in the ranking will enter the 56-seat Italy Premier Padel Major draw, starting with the one made up of Juan Lebron and Alejandro Galan . It will be up for grabs for 2,000 Player Ranking Points and will have a record prize pool (over $500,000), in line with other events of the same tier.
May 24, 2022

Category:

News
Comments: 0