We are happy to share an extraordinary news with all padel enthusiasts: MainPadel.com is officially in exclusive collaboration with Contra Padel, a young Italian brand that is revolutionizing the way we approach the game. With a range of products specially designed to raise your performance thanks to the use of advanced technologies, Contra Padel stands as a true ally of ambitious players.
Contra Padel's mission goes far beyond the supply of simple sports equipment. They intend to redefine the entire concept of experiencing padel. This sport is not just a form of leisure, but constitutes a vehicle for expression and a continuous challenge to overcome one's personal limits. Contra Padel embraces this philosophy, drawing inspiration from innovation and the relentless pursuit of excellence.
The commitment to innovation and dedication to excellence are vividly reflected in the range of products offered by Contra Padel. From rackets to balls, from clothing to accessories and bags, every element has been studied down to the smallest detail to guarantee a superlative performance on the court. We know how important every detail is when facing a padel match, and it is precisely here that Contra Padel demonstrates its value.
The first collection of Contra Padel rackets offers three high-performance models, each representing a milestone in technological progress and sports engineering: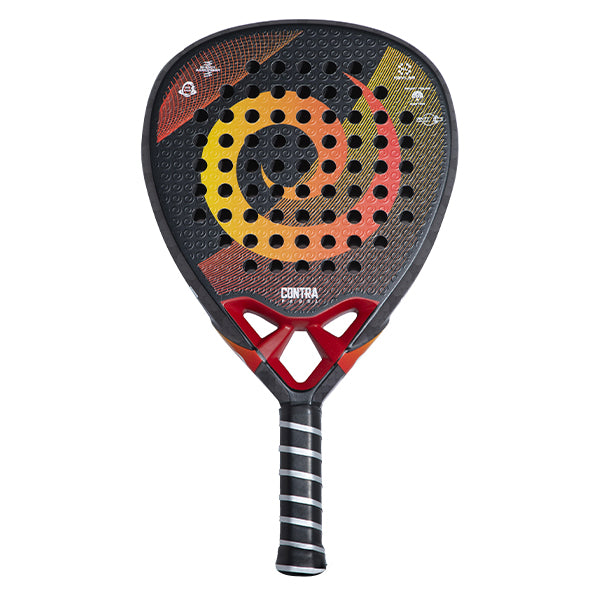 Made from high-performance Kevlar, this racket is built to withstand even the harshest collisions and give you an unmatched advantage over your opponents. Weighing just approximately 375g and measuring 460mm in length, this racket offers unmatched agility and control, while its 38mm thickness offers a comfortable grip for extended rallies. With its elegant design, bold colors and powerful name, this racket is a symbol of your mastery on the court.
Find out more about Kevlar Collision Master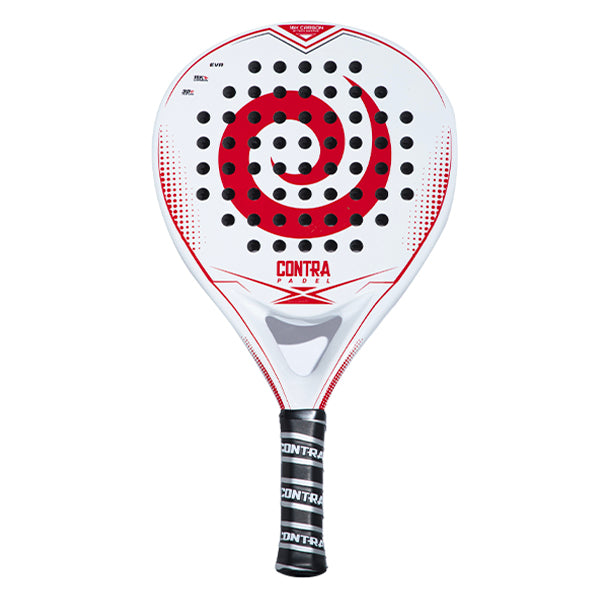 With 18K carbon, you can move around the court with ease while hitting powerful shots to dominate the game. The 265mm sweet spot gives you the precision and control to make every shot count. Its smooth surface ensures you maintain a firm grip on the racket, no matter how fast the game becomes.
Find out more about Carbon Attack Master 18K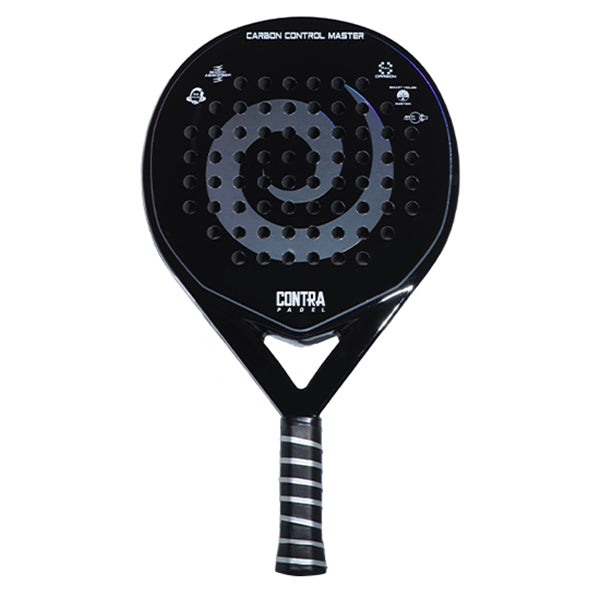 Carbon Control Master is a padel racket designed for beginner players. Made from high-quality carbon, this racket is designed to give you the power and precision you need to dominate the court. With a lightweight, easy-to-handle design, you'll be able to move quickly and react to every shot with ease.
Find out more about Carbon Control Master
Discover the entire range of Contra Padel products on sale online exclusively on MainPadel.com: https://mainpadel.com/en/collections/contra-padel
Aug 11, 2023

Category:

News
Comments: 0