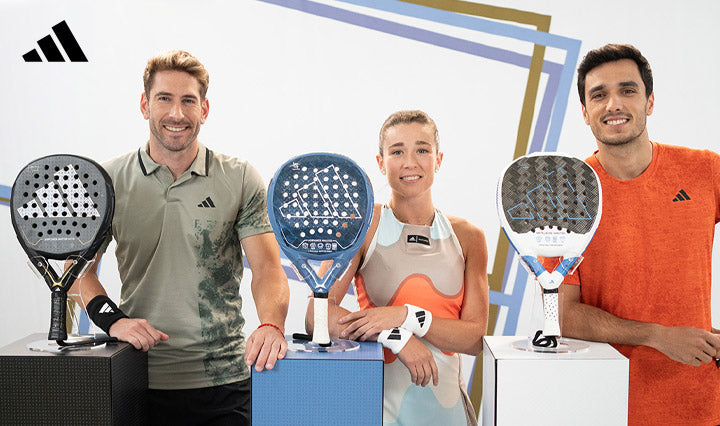 Adidas presents the new limited edition Master 2023 padel racket collection , an unprecedented gaming experience. These three new models , the result of exceptional research and innovation, are designed for the most demanding and ambitious players.
Each racquet packs a perfect combination of power, control and maneuverability, ensuring world-class performance on the court. Thanks to their limited edition, you will be one of the lucky few to have access to these true padel gems.
If you are looking for a high performance padel racket, the adidas Metalbone Master LTD 2023 is the perfect choice. Take advantage of this limited edition racket to experience the power and precision of each of your shots. Take your level of play to the highest peaks and don't miss out on this unique opportunity!
Discover Ale Galán's Metalbone Master LTD
The adidas Adipower Master LTD 2023 padel racket, developed in collaboration with Martita Ortega, is the ideal option for players who want a perfect mix of power and control in every shot. Don't miss the opportunity to elevate your game and experience the extraordinary performance offered by this exclusive racket.
Discover Martita Ortega's Adipower Master LTD 2023
Alex Ruiz's adidas Adipower Multiweight Master LTD padel racket is the ideal option for players who want a higher level of power and customization in their game. Put power and versatility in your hands and take your game to new heights!
Discover Alex Ruiz's Adipower Multiweight Master LTD 2023
Explore the thrill of playing with a one-of-a-kind padel racket that will allow you to express your full potential and overcome every challenge. Buy your racket on MainPadel.com and grab this opportunity to become the star of your padel adventure with the new limited edition Adidas.
Jun 26, 2023

Category:

News
Comments: 0