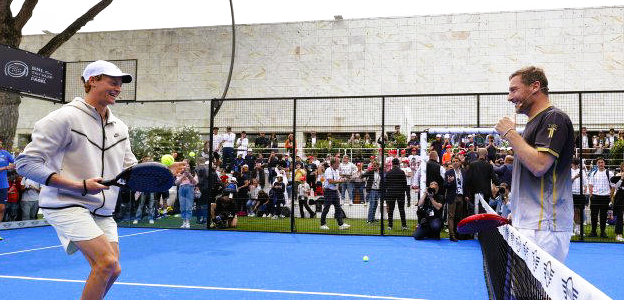 At the International Tennis Championships in Rome it is a great show for the public and enthusiasts.
Francesco Totti, by now the "great champion" of padel and the true flag of this sport for all Italian padel players and " pan-makers ", perform.
The beloved Sinner, who has never played Padel before, enjoyed this demonstration. Among other things, commented live by the protagonists themselves during the performance.
It's always nice to see how the game of padel is synonymous with Sport, Fun and sharing. A game suitable for everyone, adults and children as Francesco Totti himself said.
All you need is a Padel racket and you're ready to enter a world of fun, emotions and sports that Padel represents.
Mainpadel advises all enthusiasts and curious to visit the Italian photo during this week to enjoy great tennis, but also to see the great Padel live and perhaps, for beginners, understand closely how to best face this fantastic world of padel.
Happy Foro Italico 2023 and Happy Padel everyone!
May 15, 2023

Category:

News
Comments: 0